Find Us Locally
Elements in Focus will be a vendor at the 2nd Annual FAB Mistletoe Market on Saturday, November 19th.
The event is held by the Green Hope High School Fine Arts Boosters and there will be over 60 vendors in attendance!
We will be selling our specially wrapped mugs filled with candy, perfect for hostess, teacher or babysitter gifts! We will also have Christmas baskets filled with a box of printed notecards, a mug, a bookmark and some candy. They are wrapped and also make lovely gifts! In addition to our holiday themed items, stop by to see our other photographic items that will make great gifts, or pick up something special for yourself!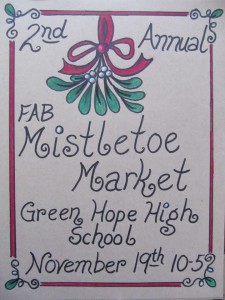 For more information about the vendor fair, please see their Facebook page here. We look forward to seeing you on Saturday!
Vend Raleigh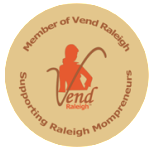 Elements in Focus is now a member of Vend Raleigh!  You can find out more about them at their website. You can view their business directory of other mom owned Raleigh area businesses here.